Maacha Deubner
The voice of Maacha Deubner is a revelation in and of itself. …

between sound and space – October 15, 2010
Soprano Maacha Deubner is a marvellous singer; her clear, perfectly tuned, unaffected tone is ideal for this music.

Classics Today.com, David Vernier
Was für eine Stimme! Maacha Deubners Sopran ist von einer betörenden warmen Weichheit; präzise ihre Intonation, expressiv ihre Crescendi, jedoch von feiner Natürlichkeit. Ihr Gesang gleicht einem reinen ruhigen Atmen im Einklang mit der Musik.

(Die Welt)- Schönberg 2. Streichquartett op. 10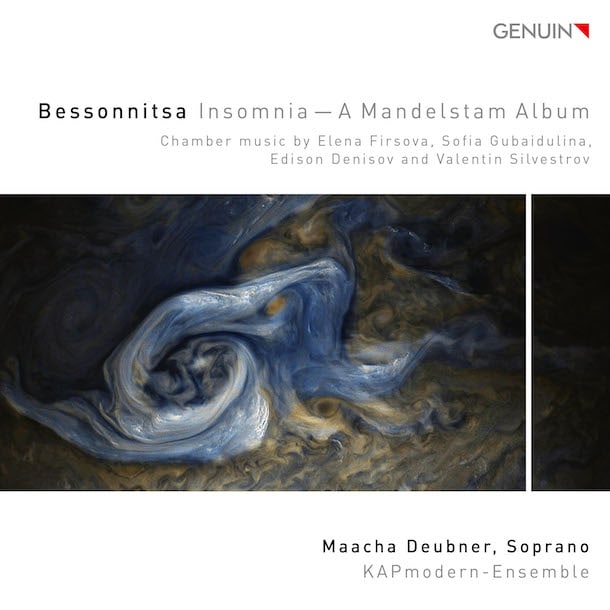 NEW CD release
May 7, 2021
Bessonnitsa / Insomnia
– A Mandelstam Album
Chamber music by Elena Firsova, Sofia Gubaidulina,
Edison Denisov and Valentin Silvestrov
Maacha Deubner, soprano
Katia Tchemberdji, piano
KAPmodern Ensemble der Kammerakademie Potsdam
GENUIN classics |recording group
Naxos Direct
Presto Music
HIGHRESAUDIO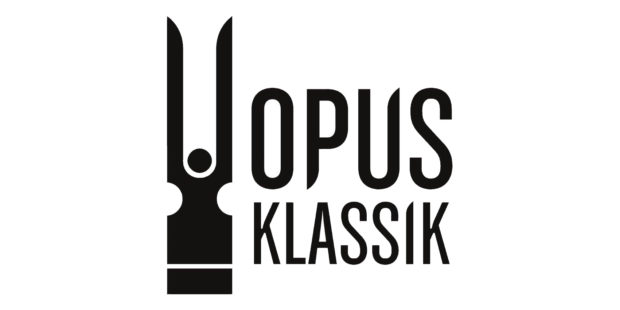 Nominated in the category 'Female singer of the year'
and 'Chamber Music Recording'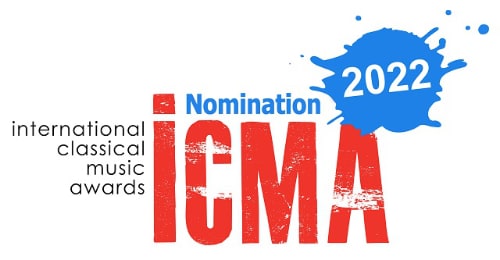 Nominated in the category 'Contemporary'
press reactions:
… Deubner is a superb singer. Her voice is fresh, clear and attractive without even a hint of unsteadiness about it, and wonder of wonders, her diction is as clear as a bell.

THE ART MUSIC LOUNGE, Lynn René Bayley May 4, 2021
Eine gut konzipierte CD mit ausgezeichneten Musikern und eine gelungene Würdigung der Komponistin Elena Firsova.

neue musikzeitung, Adelheid Krause-Pichler 06/2021
Firsova's beautiful, wondrous music has the power and sensitivity of an extraordinary translator, shedding an imaginative, unexpected light on the words.
The performances are so persuasive that it's strange to read that these are 'first recordings'. (…)
A unique CD, put together by the soprano Maacha Deubner. Highly recommended!

Richard Shaw May 31, 2021
Traumverloren und hell beginnt das Streichquartett sein Vorspiel zum letzten Lied des Triptychons "Dem Sternenlicht entgegen" von Elena Firsova. Dann hebt Maacha Deubner an zu singen und schenkt der Musik mit dem Mondlichtsilberglanz ihres Timbres alle Schönheit der menschlichen Stimme. (..) Eine erlesene CD, (..) die uns mit Hoffnung inmitten größter Bedrängnis beglückt.

Frankfurter Allgemeine Zeitung, Jan Brachmann 10. Januar 2022
Soprano Maacha Deubner, whose voice has graced such masterpieces as Giya Kancheli's Exil, folds her operatic pleats into the tapestry of the KAPmodern-Ensemble in a program of latter-day chamber music.

ECM Tyron Grillo 31.07.2022
…Towards the Starlight is a fast, edgy, atonal piece for soprano and string quartet, one of the most original and fascinating pieces on the album. Aside from the lyric line for the singer, the music almost defies description, pushing the strings through their entire range and producing unusual effects. The quartet almost plays like a small string orchestra, so much so that I could easily imagine an arrangement of this piece for such a combination.

THE ART MUSIC LOUNGE, Lynn René Bayley May 4, 2021
Die Sopranistin Maacha Deubner und das KAPmodern-Ensemble hinterlassen mit diesem Album einen bleibenden Eindruck. Eindringlich und verstörend klingen die Texte und die Musik nach. Unbedingt hörenswert!!

DEUTSCHLANDFUNK Kultur, Elisabeth Hahn 9. Juni 2021
Damit Ohr und Verstand allem gerecht werden, sollten die einzelnen Kompositionen – wie Pralinen – einzeln oder in Portionen genossen werden.(..)
Die Musik ist von Solisten – überragend gut der Gesang – und dem KAPmodern-Ensemble spannungsreich konzentriert in Klang und Pausen und in der Dynamik auf feinste Nuancen ausgerichtet.

das Orchester 12/2021
"Ein hochoriginelles Mandelstam-Album (..)
Eine glückliche Fügung trug Elena Firsova eine verwandte Seele zu:
die virtuose, zeitgenössischer Tonkunst zugeneigte Sängerin Maacha Deubner. (..)
Als Dokument der poststalinistischen Mandelstam-Rezeption im russischen Sprachraum, seines Nachlebens im Schaffen slawischer Tonschöpfer sind die Ersteinspielungen dieser CD-Edition einzigartig."

Neue Zeitschrift für Musik #4-2021 Lutz Lesle
Top 10 list of ECM New Series recommendations!
1. Giya Kancheli: Exil (ECM 1535). Kancheli's Exil will forever be the crowning achievement of all for which the New Series stands. Recorded in the defining acoustics of Austria's Sankt Gerold monastery and featuring the incomparable soprano Maacha Deubner, its sounds are of an order beyond the craft of any wordsmith. Hear it, and you may just find that your heart has been holding a space for it since before you were born. (Dec. 22nd, 2014)

http://www.sequenza21.com , Tyran Grillo